All News
Partnership and Project Spotlight: Indiana State University launches its inaugural partnership with the City of Sullivan using the EPIC Model
By: Marshall Curry, Ada Inman, and Max Prestigiacomo
The Sustainable Cities Program at Indiana State University launched in 2020 with its inaugural partner city, the City of Sullivan. Local news stories announced the partnership to help market listening sessions hosted by the City to encourage "community members to provide input on sustainable projects within the city they wish to see" (Inside Indiana Business; MyWabashValley.com). After the COVID-19 pandemic impacted the first year of the program, this partnership was extended one more year into 2021.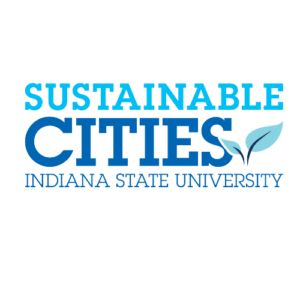 The partnerships completed fourteen projects so far, all focused on increasing local resilience and sustainability. In the initial listening session with local officials, community members, and other partners, many projects were identified as possibilities.
Although the COVID-19 pandemic impacted the first year of the partnership and led to its extension into 2021, fourteen projects have been completed to date. With the coalition of city leaders, community members, faculty, and students as stakeholders, the City undertook plans ranging from pedestrian-focused urban planning to calculating an energy efficient heating and cooling system for housing developments. All the projects focus on increasing resilience and sustainability efforts in some way.
An Example Project within The City of Sullivan's 'Quality of Life' Plan
A number of the ISU projects focus on the City of Sullivan's 'Quality of Life' plan. The plan, prepared by the City of Sullivan, identified a number of community needs. Redesign of the trails and roads system, creating a civic and city center, and creating a farmers market for local farmers. Looking closer at the project focusing on the development of a local farmers market, students enrolled in the Indiana State University course, ENVI460, researched similar models and presented policy recommendations to the City. They also provided construction and multipurpose use recommendations to assist the City as they make their plans for a farmers market a reality. Read more about the farmers market project.

View all of the City of Sullivan and ISU projects within the EPIC-N Member Commons Project Library. You'll need to have an account to view, to do so, read about the details of creating an account below.
Access Full Project Reports
Many of the EPIC-N Member Commons Project Library entries include links to the full reports generated for each distinct project. Sign up for a free EPIC-N membership to gain access to the full project report (and other project examples).
You can use your account to explore other resources available to help you adopt the EPIC Model in your own college or university, city, county, special district, or community group.
Becoming a member of the EPIC-Network is easy and free (for a limited time). To join, simply create an account. After creating your account, use the "Request Support" button to set up meetings with EPIC-N Support Staff.