All News
Kurt Ulrich partnered with University of Minnesota's EPIC-N program as a city administrator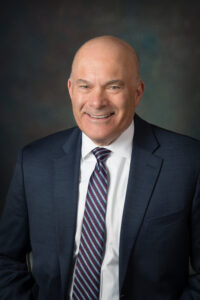 City Administrator for the City of Ramsey, Minnesota
Phone: 763-433-9845
kulrich@cityoframsey.com 
Kurt's LinkedIn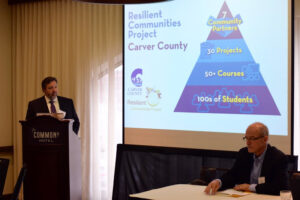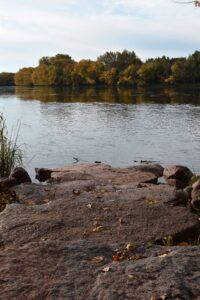 Favorite Place
The banks of the Mississippi River just south of City Hall. Ramsey is a rapidly growing suburb and the river represents a constant tranquil force that grounds the community. Among the conflicts that occur at the rural-urban fringe, the river reminds us that things are ever changing.
How did you first learn about EPIC-N?
I learned about EPIC-N through our community's partnership with the University of Minnesota and their Resilient Communities Program (RCP).
Describe your first interaction with a school community partnership project
Students from the University Minnesota examined the adaptive re-use of the City's historic 1892 school house/town hall that had been neglected and fallen into disrepair. The information in the report helped to keep the project alive and relevant in the community. I support preserving and honoring the history of the community and the student research is being used to support investment and preservation of this unique structure and community landmark. Two different classes worked on the project; one class provided historic background and information about potential reuse, and the other reviewed the architectural and construction investments needed to make the building functional again.
In what ways are you looking to engage, or work with others, either from within the EPIC-Network, or in general?
I'd like to share our story and learn from others on how these collaborations are utilized to move a community forward.
What are some of the top priorities you are working on this year?
Our top priorities this year include long-term infrastructure funding, economic development, and community outreach to multiple-family communities.
Our top priorities this year are in the area of capital asset preservation and public works.
Why do you think the EPIC-Network is important?
From my standpoint, it is importance to recognize the resources that are available to assist communities in taking on current challenges. University students gain exposure to real-life problems and gain experience in arriving at solutions.
What is your favorite part of the EPIC-Network?
Our community's experience with our partnerships has been overwhelmingly positive
What do you want a community, or university, to know about the EPIC-Network?
Universities and communities gain value by working together.
What led you to participate within the EPIC-Network in your current capacity?
The value offered by the university to research a variety of topics in the community.
What are you hoping attendees will take with them after attending your presentation?
I hope that our experience working with our university will inspire others to consider such partnerships in their community.
Bio
Kurtis Ulrich is currently City Administrator for the City of Ramsey, Minnesota, a suburb of Minneapolis (population 27,500) serving in this position since 2007. During his career, he served as City Administrator in two other Minnesota suburban communities and as the Assistant Commissioner for Administration at the Minnesota Department of Natural Resources. Prior to city administration, he was in the field of urban planning and economic development. He has a Doctorate in Public Administration from Hamline University, a Masters of Business Administration from the University of St. Thomas, a Masters of Arts in Urban and Regional Studies from Minnesota State University, and a Bachelors of Arts in Urban Studies from the University of Minnesota Duluth.