Even if you are using the free trial, your commitment to uniting communities with the untapped potential of your university is inspiring. EPIC-N staff are ready to begin working with you.
Using your account
We've provided a course for newcomers that provides a tour of the EPIC-N Member Commons. View the course here.
To get started, set up your member account by clicking the "Account" button at the top right of your screen. Within that menu you can:
Adjust your contact info
View your membership subscription info
Build and review your profile used in the forum space of the learning commons
Add "Sub" users to your membership (max 5 additional users)
If you have any questions about setting up your profile, contact your support staff listed below for assistance.
As you completed your purchase you should have received a confirmation and receipt from the email: "EPIC-N – Portal <info@epicn.org>" with "EPIC-N – Portal and Learning Commons in the subject line. If you cannot find it, please check your spam filter. If you still cannot find it, please contact your support staff listed below for assistance.
EPIC-N's promise
The following philosophies govern EPIC-N's approach to the creation of this site and the provision of member benefits:
Value for everyone, all the time – Your time and resources are valued as the highest priority.
'Just start' – When work needs to be done to make your membership experience better, EPIC-N will get started right away. It may take time, it might not be perfect, but starting now to make life better.
Responsive, relational, and supportive – Members will receive excellent customer service and attention from EPIC-N staff.
Your EPIC-N support staff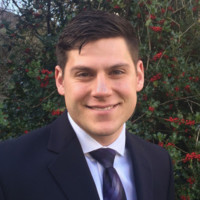 Marshall Curry
mcurry@epicn.org
1-608-709-8644
To request a meeting time you can use this link, or send Marshall an email. For programs outside of the United States, Marshall can facilitate support calls using zoom meetings, or other software that better fits your local context by request.
Final word of gratitude
Thank you for your support of the EPIC-Network. Your membership supports a longstanding effort to improve quality of life around the globe. EPIC-N is able to sustain its work – improving the quality of programs and increasing the quantity of programs – because of your membership.
Questions? Email info@epicn.org or call 608-709-8644 for assistance.